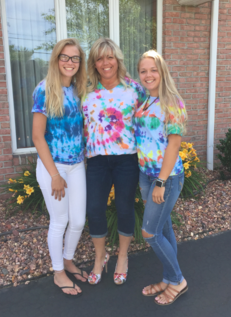 Colton's Journey to Liberation (CJtoL) is a movement created to inspire awareness and change the conversation around substance abuse.
Hamburg's Colton Lasker was 23-years-old when he passed away from complications relating to a 10-year battle with drug addiction, leaving behind a mother, two sisters, and score of loved ones reeling from his loss.
Just like heart disease or cancer, addiction is a chronic, often deadly disease, affecting approximately 10 million Americans each year, according to the National Survey of Drug Use and Health. Lasker's tragic story is unfortunately not unique, with drug addiction and substance abuse issues coming to forefront of national consciousness due to the recent onslaught of young people dying from the disease of addiction.
Colton Lasker was only 23-years old when he passed away from complications relating to his drug addiction.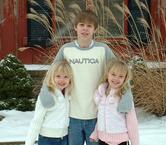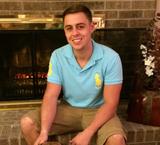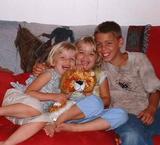 My Son Colton worked with me at the Buffalo Stamping Plant.
On June 14th, 2016 Colton came to work on 3rd shift like any other day. I was about to leave for the night when Colton asked me to come see him.
When I arrived, he said he was having a hard time. I asked him what was wrong. He told me he had relapsed. He went on to say " I have thought about suicide many times but I never planned it until today". He continued to tell me that he was scared and tired and just didn't know how he was going to make it through another recovery (this was a 10 year fight for him).
Colton also said the only reason he didn't follow through with his plan that day was because he was worried about how hard that would be for his sisters and me. After many years of being on a roller coaster of re-laps and healing Colton had just spent a year in recovery, working desperately to save his own life. Then in a moment one day it happened again another re-laps.
Colton was devastated and scared knowing how hard and painful recovery is, it was too much to bare.
There is nothing I can say to explain how it feels when you see your child go through this horrible disease the desperation to save themselves while re-laps after re-laps steals their ability to have hope and tears their soul from them. It is immeasurable the toll it takes on the one that has the addiction and the family that wants to help and can do nothing to save them.
Once again we made a plan and I immediately took him to the hospital so grateful that he gave himself another chance to be healed by coming to me again for help. One week later, after a week in the hospital Colton passed away. It was June 23rd 2016; his 23rd Birthday.
This Scholarship application is seeking candidates to tell their story outlining personal experiences of dealing with ongoing and difficult such as: depression, bullying, and substance abuse. For more information CLICK HERE or to apply, complete the application below and submit it to us at [email protected]